Styles & Sizes
Our Bottoms….
We specialise in three bikini styles. They are shown here on a mannequin with smaller glutes; so if you have larger glutes, the bikini may appear briefer. None of our bikinis provide full coverage – they are designed to show off your buns!
1. Our Cheeky-G  is a thong style with no rouching. A great addition to your summer swimwear collection. Extremely comfortable to wear, you will feel like you are wearing nothing at all 🙂
2. Our famous Micro Brazilian with the scrunch bum is more brief at the back of the pant than the brief Brazilian. This style looks great regardless if your glutes are big or small. The micro Brazilian cut even makes the mannequins buns look good! They are stretchier over the glutes giving you a bum hugging fit.
3. The Brief Brazilian features scrunch bum with tie sides. This style offers more coverage than the Micro Brazilian. Please note our bikinis don't have full coverage, all styles designed to show off your buns.
4. Our String is our minimal bikini bottom built for comfort. This bikini bottom offers minimal coverage, allowing for maximum tanning potential!
 Cheeky G

Micro Brazilian (Scrunch bum)

Brief Brazilian with Tie Sides (Scrunch bum)

String

KL Top Size Guide
NOTE: This is a general guide, the fit may vary slightly depending on your natural shape.if you have any questions please contact us.
KL Top Size
Bra Cup Size
High: Vertical measurement down the middle of the top.

Wide: Horizontal measurement cross the bottom of the triangle.

(cm) Note: Measurements taken with top laying flat.

XS - Petite
A
13 high x 12.5cm wide
S
A to B
14 high  x  13.5cm wide
M
C to D
15 high   x 15.5cm wide
L
D to DD
16.5 high x 17.5cm wide
XL
DD to E
18 high  x  19.5cm wide
2XL
E to F
19 high  x   23cm wide
3XL
F to G
19 high  x   26cm wide
KL Bottom Size Guide
NOTE: This is a general guide, if you have any questions please contact us.
KL SIZE
Hip (measurement just below the top of your hip bone,

 

not the widest part of your glutes)
AU sizing
US sizing
XXS

 

(PETITE

 

SHORT

 

GIRLS, up to 5 feet tall)
72-75cm
4-6
0-2
XS
76- 81cm
6 – 8
2 – 4
S
82-86cm
8 – 10
4 – 6
M
87-90cm
10 – 12
6 – 8
L
91-95cm
12-14
8-10
Bikini Tops….
Our bikini tops are a tradition seamless triangle style that have no padding or pockets to add padding as shown on the models throughout the website.
They are a snug, comfortable, seamless design that offer more support than most other swimwear brands of a similar style.
COMFORT - It's what we are known for!!
Feedback from our customers is that they love the high quality of our fabrics, finishes and the comfortable design that 'fit like a glove'.You will want to live in them all summer long!!!!!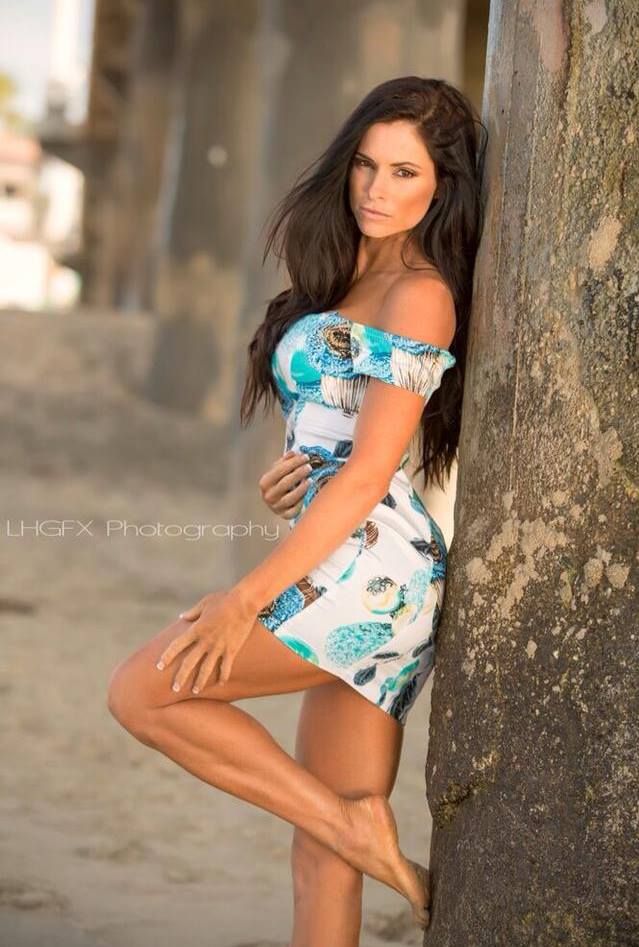 About Kristen Lonie
Kristen Lonie started her fitness journey back in 2010. She first stepped foot into a gym at the age of 33 where she started weight training for the first time. Three months later (oct 2010) she was talked into entering her first fitness competition which was the start of many more to follow.

Kristen has successfully graced the stage of just about every federation within Australia & Internationally, capturing more high profile titles than any other Australian fitness model within such a short period of time from the very start of her career.

In 2011 Kristen started making her own competition bikinis then by mid 2012 her hobby turned into a booming business after the launch of the online store.

KL Swimwear has grown rapidly by word of mouth, in 2017 Kristen brought out a line of cheeky beach bikinis that are now in high demand around the world.

KL Swimwear bikinis are NOT mass produced and still PROUDLY HANDMADE in Australia by Kristen & her team.